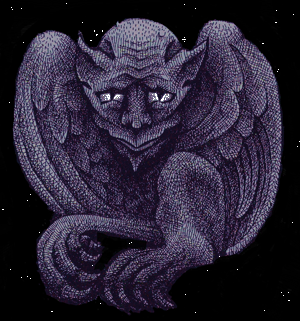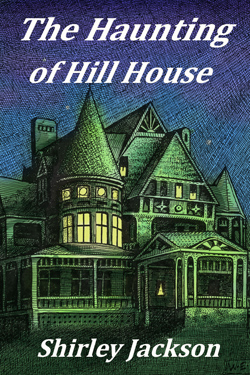 The Haunting of Hill House by Shirley Jackson
Hill house is an impressive eighty-year-old mansion with a long unusual history. By appearance, it has a subtle maternal and comforting surface. But the house sets a trap for its protagonists, as well as the reader. A sense of claustrophobia develops as the surrounding landscape closes in on the house, the doors and windows shut themselves, and some rooms are enclosed by other rooms. Its embrace is suffocating. There are no true right angles and various parts of the house that should match up do not, and doors open into rooms that shouldn't. Such disorderly events happen within the 'upright' walls of Hill House.
Dr. Montague rents the infamous Hill House and invites three special guests to participate in a paranormal research study. Eleanor Vance, a shy young woman who lived a reclusive life caring for her frail, demanding mother, Theodora, an outgoing bohemian artist, and Luke Sanderson, the heir to Hill House and host to the others. Eleanor and Theo are chosen because of their experience with the paranormal. The four overnight visitors become friends as Dr. Montague explains the building's tragic history of misfortune and suicide. He explains, "I think that an atmosphere like this one can find out the flaws and faults and weaknesses in all of us and break us apart in a matter of days." Despite joking with each other as to what might happen, all four inhabitants begin to experience strange manifestations. Hill House appears orderly, but the visitors soon find it crooked and peculiar. Eleanor is fascinated with the house and the disturbing things that happen seem to emerge from her inner life. Eleanor may be the house's target or she may be the one haunting it. A deafening pounding from an unseen spirit, scribble chalk writing on the walls appear overnight, and a room tilts and spins tossing the occupants in a paranormal eruption. Eleanor clings to her new friend Theo as a big sister, as they swap childhood stories and plan picnics like schoolgirls. One night, Eleanor realizes the hand she's been grasping wasn't Theo's, but an apparition. Theo then suggests that Eleanor might be responsible for what's happening. The rage between the two ignites as the house quietly dissolves the boundaries between the mind and the exterior world. Eleanor will eventually walk alone with Hill House forever.
The real horror of Hill House is that escape is a fantasy. Hill House is "not sane" so not only is it alive, but it unveils a shudder of "absolute reality". As Dr. Montague points out, "…the menace of the supernatural is that it attacks where modern minds are weakest, were we have abandoned our protective armor of superstition and have no substitute defense."
The Haunting of Hill House by Shirley Jackson – 1959
246 pp., Penguin Group Inc., - edition 1987
(different cover art © Wil Dewey shown above)
Return to The Bookshelf